News
MOOR PARK GOLF ACADEMY DEVELOPMENT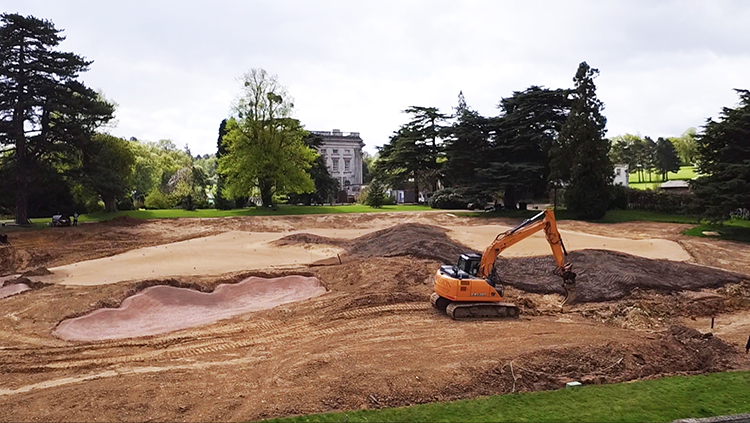 MOOR PARK GOLF CLUB INVESTS IN WORLD-CLASS SHORT GAME ACADEMY
On a recent site-visit to the new practice academy area with Daniel Godding (CEO of the Europro Tour & Drone Inspired Ltd), a new aerial perspective of the brand-new practice academy becomes apparent.
The construction and development stages for the new, ground-breaking, 900m2 EDI-GOLF short game academy set in an acre of beautiful gardens adjacent to the Mansion are finally nearing completion and has been well worth the wait.
The short game academy with signature central nose and horseshoe formation is home to the First Degree Golf Academy and professionals Rob Darwin & Rob Warburton and managed by course manager Stuart Bertram and his excellent team. The facility will feature a challenging chipping course and scorecard as well as multiple zones/areas for pitching and close quarters chipping practice. Each and every shot has been carefully analysed and thought through with over 18 teeing levels scattered around the sides and the immediate surrounds-areas off the green offering multiple practice scenarios.
The construction of the facility has been skilfully managed by Profusion under shaper Ian Morris & Greg Wyatt's direction through incredibly tough conditions.
EDI-Golf Ltd are delighted with the construction phases of this multi-purpose, multi-level practice facility and look forward to opening in the autumn hopefully following an excellent summer with Moor Park European Tour Professionals Matthew Wallace & Callum Shinkwin hitting the opening shots.
Publish at Friday, April 27, 2018
---