News
HISTORIC HAM MANOR TO RENOVATE THEIR 9TH HOLE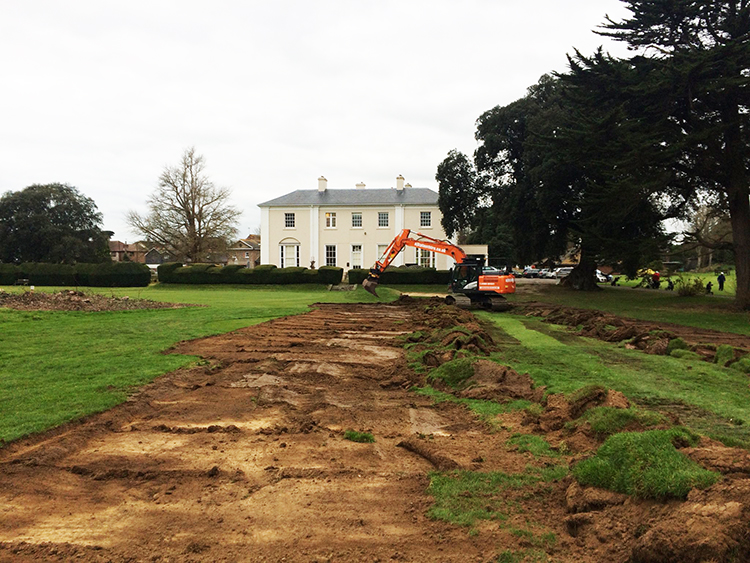 HISTORIC 1936 HAM MANOR GC TO RENOVATE 9TH HOLE
The much anticipated renovation of the 9th hole has finally commenced to the South Downs Colt classic.
The West Sussex private parkland estate of HMGC along with course architect James Edwards of EDI-Golf have produced a Phase I, plan for development to include the full renovation of the tees and fairway strategy along with a wholesale move of the green to a new location in front of the Grade II listed Manor House Clubhouse. In addition, the new low-lying green location, currently occupied by the short game area was a clear opportunity to develop a 1000m2 water feature with a 40m flint wall to retain the new green feature and capture the surrounds water.
As part of the project, the Club have engaged EDI to look into the re-development of their practice facilities. Course Manager Paul Brown has already commenced clearing a large 2000m2 area ready for a 900m2 academy green to be engineered a few metres of the Clubhouse windows and both sets of tees.
Conor J Walsh Golf Contractors has been selected by the Board of Directors to commence the Phase I works following competitive tender against x3 other leading contractors of which we are all delighted.
James Edwards added "We are all eagerly anticipating the next few months and seeing this hole change from a good hole into a great hole with a spectacular finishing green feature. The Club is one of the finest in the County and we are proud to have the trust and backing of the Members and Directors to develop their course."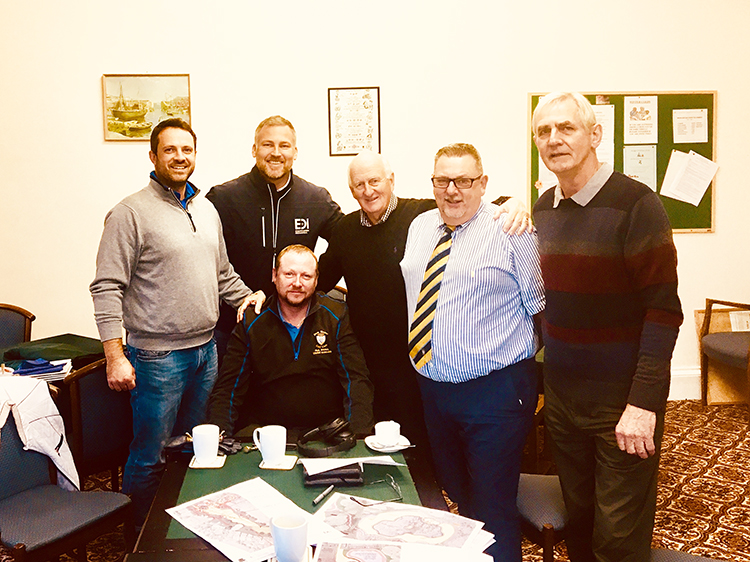 The project Team from Left to Right: Conor Walsh (Contractor), James Edwards (Course Architect), Paul Brown (Course Manager) and Directors Gordon Smith, Paul Bodle (General Manager) and David Parkinson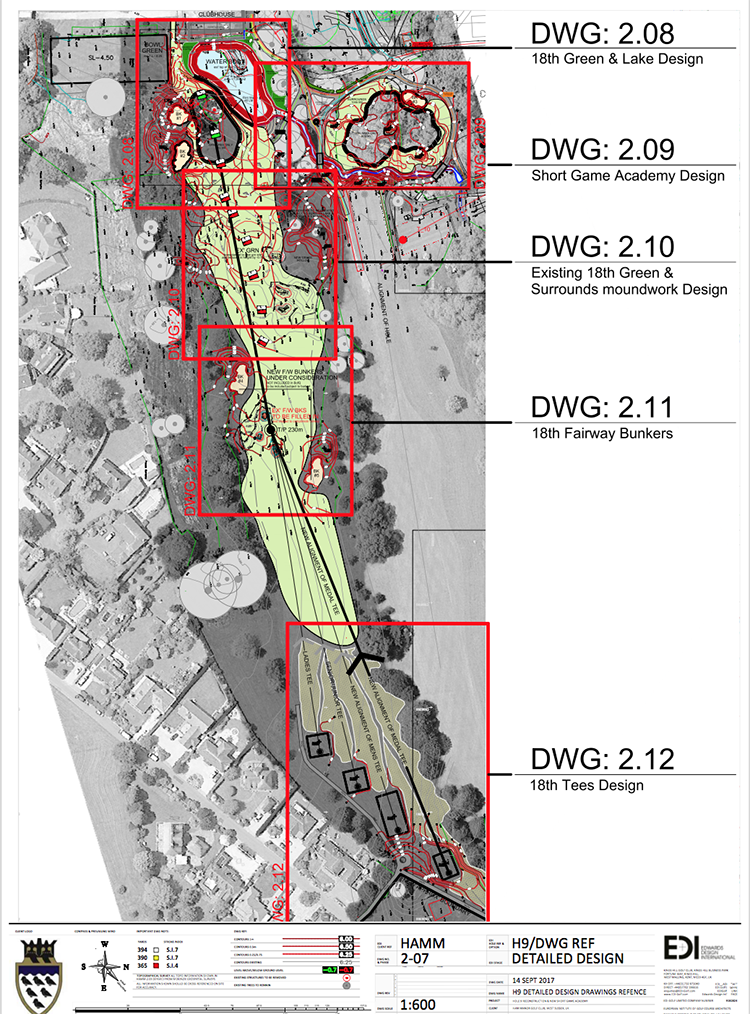 The Detailed Design.
Publish at Sunday, December 10, 2017
---