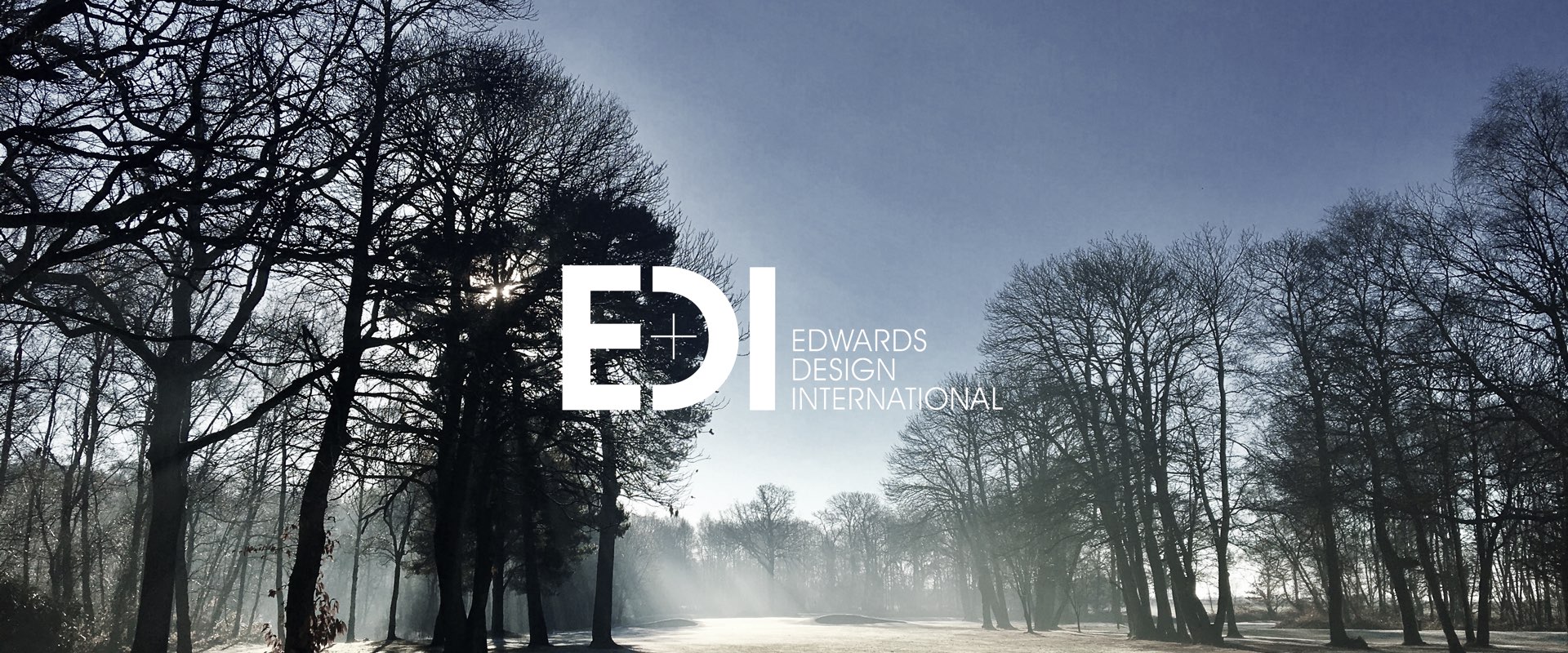 "We work in the best industry in the world..."
Thank you for expressing an interest in Edwards Design International, EDI-Golf Ltd.
We are delighted to announce we had an exceptional 2016. Our client portfolio increased as well as our geographical reach across the Country and Europe. Commissions in new counties such as Hertfordshire and Oxfordshire and built upon established counties such as Essex and Kent. We were extremely proud to open the first 9 of our bespoke par 3 course at Cumberwell Park in Wiltshire which has taken the 'shorter golf market' by storm. This industry leading facility is set for further acclaim with the construction of the back 9 holes this year and the addition of a new 18-hole golf course for 2020.
2017 is already set to be a record year for EDI with commissions completed at one of Europe's leading Golf Clubs, work commencing in new counties throughout the UK, renovation work continuing at Golf Clubs up and down the country, further planning awards for short course development and our academy design portfolio in high demand by the Countries leading golf courses and developers.
Without exception and regardless of project size and shape, our clients at EDI hand over responsibility to us on a daily basis, to take charge of many acres of their valuable land socially, environmentally and economically. Between the project teams, this takes great planning, marketing, foresight and vision. To be given this opportunity to work so closely with nature, to protect it for generations to come, to blend our routing seamlessly into its landscape and to allow the courses to breath naturally without enhancement is the greatest thrill for us as temporary custodians of the land.
We are fortunate at EDI to work and consult for some great clients and leading golf clubs throughout Europe. All of our projects are down to the passion of our clients and their staff. If it wasn't for their initial vision and their belief in their project, we would all be static.
We work in the best industry in the World, and will continue to strive for design excellence and to build our team of experts. Collectively we look forward to working with you in 2017 and beyond. We hope you enjoy our work.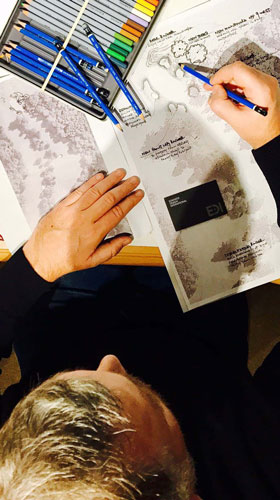 "Sport, competition, travelling, culture and art & design have always been my passions throughout my life...."
I have been encouraged since I could hold a pencil and kick a football, to become the best that I can be. From an early age, I can remember the hours I spent redesigning club football logos whilst dreaming of scoring the winning goal for England in the World Cup.
I was taught to deliver excellence at all times by my parents both on and off the pitch and to be thankful for the chance to showcase my talent. I loved football, set for a top professional footballing career but due to injury this was not meant to be.
Sport came naturally. It still does. I couldnt say no to any after school sport and enjoyed becoming the boy-to-beat. I wanted to be the fastest, the fittest, jump the furthest, throw the javelin miles, pot the most balls, hit the bull the most consistent, the most feared and the loudest.
When I got home, I would watch any sport on TV or on record..... athletics, motorsport, tennis, olympics, snooker to golf and FA Cup. I was obsessed with excellence and wanted to learn why these sports people were so good. I still remember the day when satelite was installed at the house - Eurosport was a dream come true.
I was fortunate during my school sport career to play four sports at county level and achieved National level. Specifically in Golf, I achieved a playing handicap of +2, representing Kent at all levels and won my County Youths championship twice and narrowly missed out on the County championship to Tour professional Benn Barham in 1996. In 1998, I was awarded a golf scholarship to Florida Atlantic University, FAU and turned professional in 2000 for one season competing in the European Tour School Qualifying School.
Whatever I turned my attention to, whatever or wherever I wanted to compete, my parents would find the way and the money. Their unwavering support and selflessness I will always be thankful for and owe it all to them.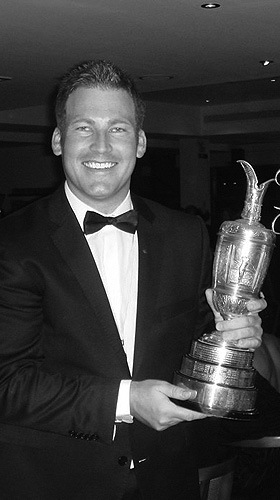 "Today, approaching eight years on, we are extremely proud of our ever-strengthening position within the UK and European golf market...."
Following a short pro career, in 2000/01 I joined my home Clubs (Chart Hills) green keeping team, managed by my good friend Paul Hobden to learn how to prepare the course for the European Tour Pre-Qualifying tournament. By doing this, I learned all the necessary skills to maintain and therefore design sympatheticlly to course maintenance in preparation for a Golf Course Design career.
I combined all my passions to effectively create my dream vocation; Building Architecture (BA/ARCH Greenwich, 1998)/ Art and Design Design and Golf and joined leading English architect, Swan Golf Designs and was fortunate to be mentored by Howard Swan through the first 8 years of my professional life in which I became a well-travelled, senior golf course architect. In this time, we worked collectively on well over 150 projects in 20 countries.
In September 2009, the economic climate meant that we were relieved of our positions at SGD and so we took the decision to form my own company James Edwards Golf Design (JEGD). There were several people here who i owe a lot too, who supported my intial movements within golf design and who gave me the confidence to persevere. The James family, Toby Ingleton, Andy Brown, Tim Lobb and John Clarkin #thankyou
During this time, we established a portfolio well in excess of 50 projects of varying shapes and sizes both nationally and internationally. In September 2014 to recognise our 5th business birthday and strengthening position within the golf course design market, we rebranded the business to 'EDWARDS DESIGN INTERNATIONAL' – EDI-Golf Ltd which was an important and dynamic move and one we have enjoyed developing.
Today, approaching eight years on, we are extremely proud of our ever-strengthening position within the UK and European golf market and are continuing to build every day towards new projects and clients.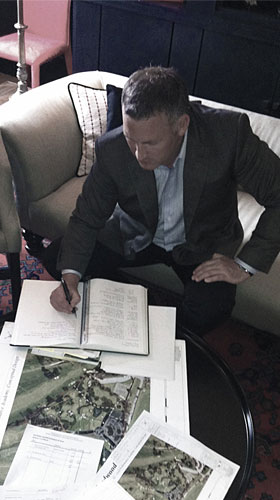 "I am fortunate in my opinion to work at the best golf club in Kent. Duncan and Karen gave me the opportunity to base my office within the greenkeeping department and we continually learn from those great green keepers each day ...."
Duncan Kelso, owner of Kingshill Golf Club and former Golf Course Architect / KHGC Course Manager has been working alongside EDI-Golf Ltd since 2014. Duncan's expertise in Agronomy and Course Design is unparalleled and brings vast experience both from a design, turf grass and business perspective.
Since 2010, Kingshill Golf Club in Kent has been the proud office and home of EDI-Golf. Huge thanks to Karen & Duncan Kelso for continuing to support us through our exciting journey over the past 7+ years and looking forward to pushing the business forwards together in 2017.
We continue today to be an Ambassador for Kings Hill Golf Club in Kent, promoting and bringing awareness to the Club during our travels within the County.
In 2015 we successfully brought the Robert Rock Golf Academy to Kings Hill alongside Taylor made Golf who now fully support the Academy as an elite facility. Later this year, Nigel Edwards, winning Walker Captain will be bringing his knowledge to speak to the Club and County about ahis experiences as a top player and captain.
Ongoing huge thanks to Duncan and Karen Kelso, Ben Blackburn (PGA) and Glen Halsey General Manager for their unwavering support of EDI. Barry and team, Mel, Sian, Mark and Chris.... not forgetting you either. #greatguys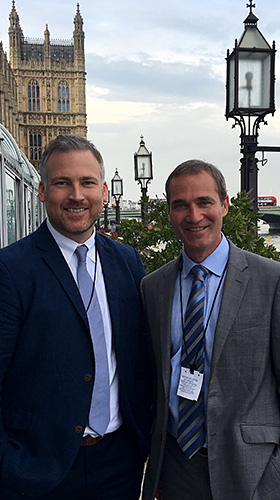 "Now is the time to start giving back...."
Following a successful county amateur golf career, I decided In January 2015, to give something back. I was invited to become a Director of the Kent County Golf Union by Chairman Mr. Simon Naylor, supported by Mr. Ray Saunders (past England President) and Mr. Richard Young (Kent Schools Manager). We are extremely proud of the association and will continue to support and develop golf within the County for future generations. 2017/18 I will become the Kent County Captain, taking over from my former County partner, Mr. Danny Curtis, simply the biggest honour I have had to date.
Since 2003, we continue our long-standing, 14-year Membership of the European Institute of Golf Course Architects (EIGCA). We studied the Institutes Diploma in Golf Course Design Degree (03-05) from Edinburgh University thereby granting us full golf course design credentials. More recently, we began as a founder member the Sustainability Programme. And have been invited by President Ross McMurray to join the Institute's PR Committee for 2017 and beyond.
We were invited to be the first Golf Course Architect to join the Parliamentary Golf Group in 2016 as an Associate Member with quarterly meetings held at the Houses of Parliament. http://parliamentary.golf/associate/ We feel with the ever-changing golf landscape both socially and economically, we need to be a part of these discussions and help shape the future of the Sport for its betterment.
Since the start of my serious amateur and professional career in golf back in 1999, I decided to move from Mizuno to Callaway and have never looked back. First fitted by Jason McNiven back in 1999 at the European HQ in Leatherhead and more recently this year 18 years later by Matt Judd, supported by Scott Stannard and Nick McInally. I was responsible for bringing Joe Miller, the current World Long Drive Champion to Callaway in 2012, something we are extremely proud of.